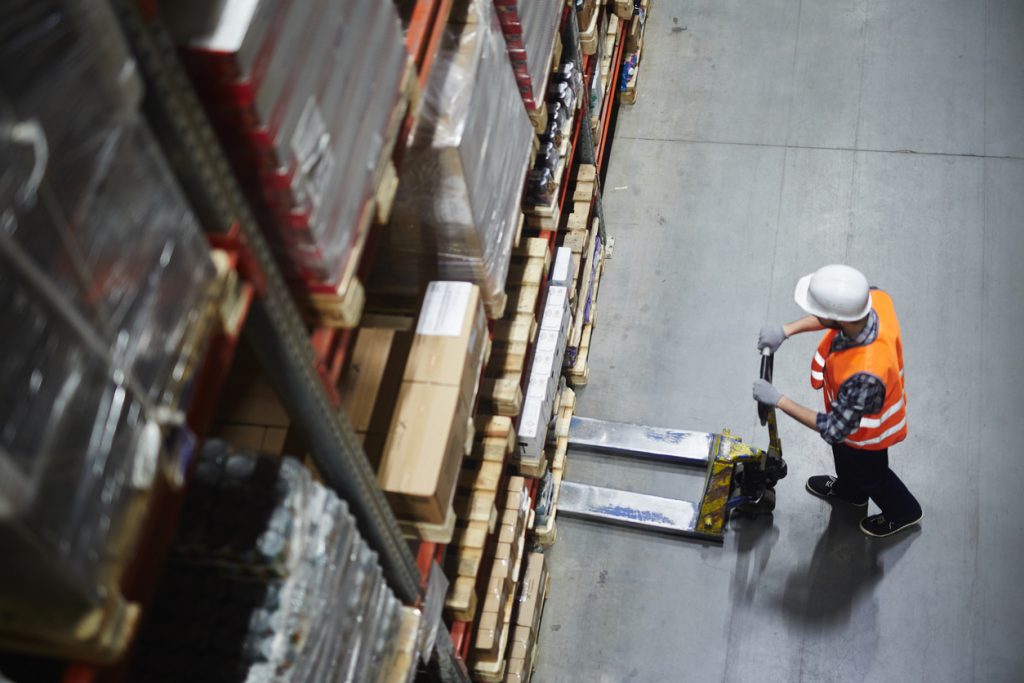 While OSHA does not have specific safety regulations for shipping and handling centers, there are many aspects of the safety procedures that apply to these staff. Any employee that is exposed to hazards or risks should be protected to the extent possible on the job site. Consider these employees as you create workplace procedures and protocols.
Some Common Threats
This type of work requires frequent lifting and moving of incoming and outgoing materials. Back and muscle injury is easily incurred.
Use of equipment such as dollies, forklifts or hand trucks are also common. Accidents can occur, particularly with potential injuries to appendages.
Stacked packages or out of reach materials also produce a falling object hazard.
Additionally, tools for cutting, packaging, and strapping materials also create risk to staff in shipping and receiving.
Shipping & Receiving Safety Tips
It may be time to add some additional regulations for you staff in your shipping centers and warehouses.
Here's a checklist that may be a helpful start point or reference.
Make sure the warehouse area is clean and free of clutter and unnecessary items.
Always use necessary equipment for heavy, large or bulky materials.
When using cutting tools, always cut away from yourself and others and make sure that tools are closed or covered when not in use.
Be careful when stacking or storing materials at height. Ensure the base of the stack is stable by placing heavy items closest to the floor with lighter items on top.
When loading trucks, make the heaviest point of the load forward on the truck axle for stability.
Feel free to take two trips whenever necessary rather than piling a load too high.
When in doubt, ask for help with materials and work with one or more people to get the job done.
Be sure to position materials on shelving in a way that fall hazards are reduced – far enough back from the edge.
These tips are generalized considerations for many shipping & handling centers. However, to ensure the safety and well-being of your staff the manager should conduct a safety audit of your specific workspace. Pay attention to any special considerations and create policies to keep your team safe. For more safety tips like these, view other articles on the ResponsAble blog!


Subscribe To Our NewsletterJoin our mailing list to receive the latest news and updates from our team.