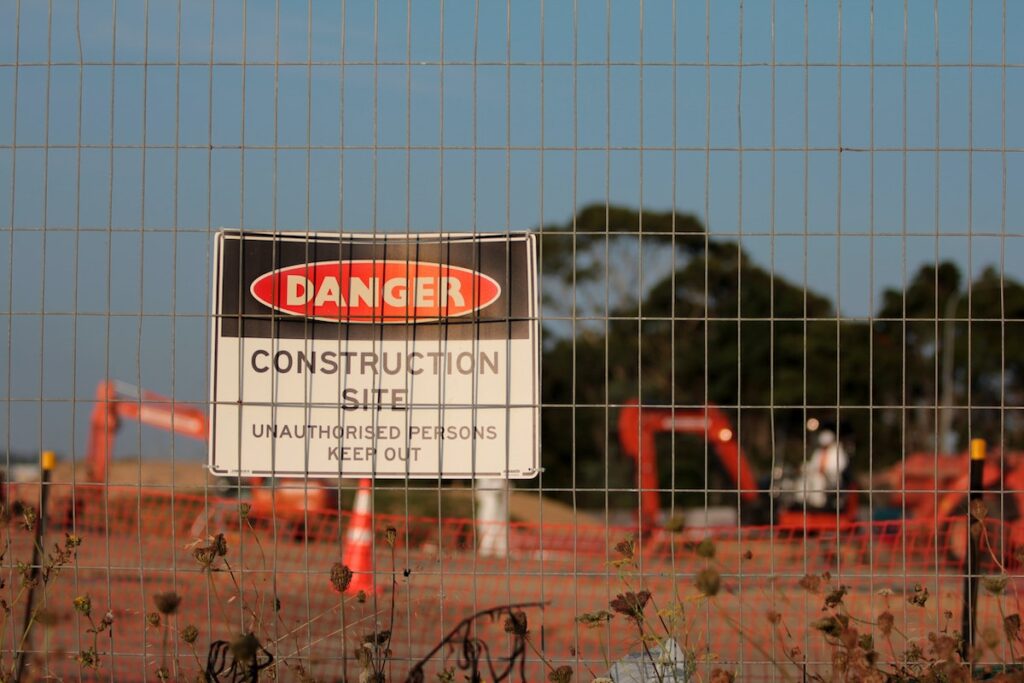 If you're looking for a rewarding career that allows you to apply many different skills, learn new trades, work with a variety of people and have a seat with upper management, the safety profession might be a perfect fit for you.
Why Choose a Career in Safety?
Professionals who work in the Occupational Safety and Health (OSH) field have rewarding jobs, creating safe work environments by preventing workplace fatalities, injuries, and illnesses. In fact, several surveys report that job satisfaction in the safety field is high. But choosing this career path isn't only about the rewards – it's also a practical decision. Safety careers offer:
Job Availability
Excellent Salaries
Career Advancement
Leadership Opportunities
What Jobs are Available in the Safety Industry?
There are several safety positions with different levels of responsibility in a safety career path. Each advancing level typically requires higher levels of experience, education, and knowledge and skills in leadership.
Thinking about a career in safety? Keep reading to learn more about what it takes to be a Safety Consultants, Safety Managers, and Safety Specialist
Safety Consultant
Health and safety consultants develop, maintain, and protect health and safety standards within public and private organizations in accordance with current health and safety legislation.
The typical responsibilities for a safety consultant include developing programs to protect employees, contractors, and the public, write and evaluate policies and procedures and oversee emergency response teams. They evaluate work methods and procedures to ensure compliance with all safety standards.
These professionals are employed by a wide range of public and private sector organizations including:
Hospitals
Restaurants
Construction/Engineering companies
Manufactures
Large Private Companies
To qualify for this job you must have comprehensive knowledge of OSHA rules and regulations, knowledge of ANSI, NFPA Standards, and DOT regulations plus a strong background in at least one of the following EHS disciplines:
Regulatory/Compliance
EHS Audits
Waste characterization/minimization
Air Permitting
The typical education requirements include a bachelor's degree in engineering, construction, safety or a related field, professional safety consultant experience and have a Certified Safety Professional designation.
Safety Manager
A safety manager works on job sites and in businesses to prevent accidents. This position is also referred to as a "risk manager" since the workplace or job-site must be assessed for health and safety risks before any preventive or corrective measures can be implemented.
The Safety Manager is responsible for establishing and monitoring systems, policies and procedures to comply with state and federal regulations. This individual is also responsible for facilitating safety meetings, reviewing incidents, and resolving root causes of the risk.
To qualify to be a Safety Manager, one must have strong verbal and written communication skills, be very organized and think analytically, and fully understand OSHA requirements.
The typical education for this position requires a bachelor's degree in Occupational/Industrial Safety or related field plus experience working with OSHA inspectors. Individuals may need OSHA 500 or be a Certified Health and Safety Technician or Certified Safety Professional.
Safety Specialist
A Safety Specialist is responsible for preventing, reducing, and eliminating harmful situations in the workplace. These individuals may be employed by factories, educational facilities, and health care facilities.
Safety Specialists are responsible for analyzing many types of work environments and work procedures, they design programs to prevent disease or injury to workers and damage to the environment and develop and conduct employee safety and training programs that cover a range of topics such as how to respond in an emergency.
Typical qualifications for this career include:
Communicate safety instructions and concerns to employees and management
Work with technicians to collect and test samples of possible hazards in the workplace.
Must stand on feet for long periods of time and travel regularly.
Find solutions to unsafe working conditions and environmental concerns.
Ability to use advanced technology and work with complex testing equipment.
To work as a Safety Specialist, you will need a Bachelor's degree in OSH or a related scientific or technical field, such as engineering, biology or chemistry. Some positions require a master's degree and internships are a benefit.
Get to work with ResponsAble
If you have experience working as a Safety professional and you are currently looking for ongoing work opportunities in the United States, view our job board here and apply today! If you are an employer looking for quality safety professionals for your next job, learn more about our process here.