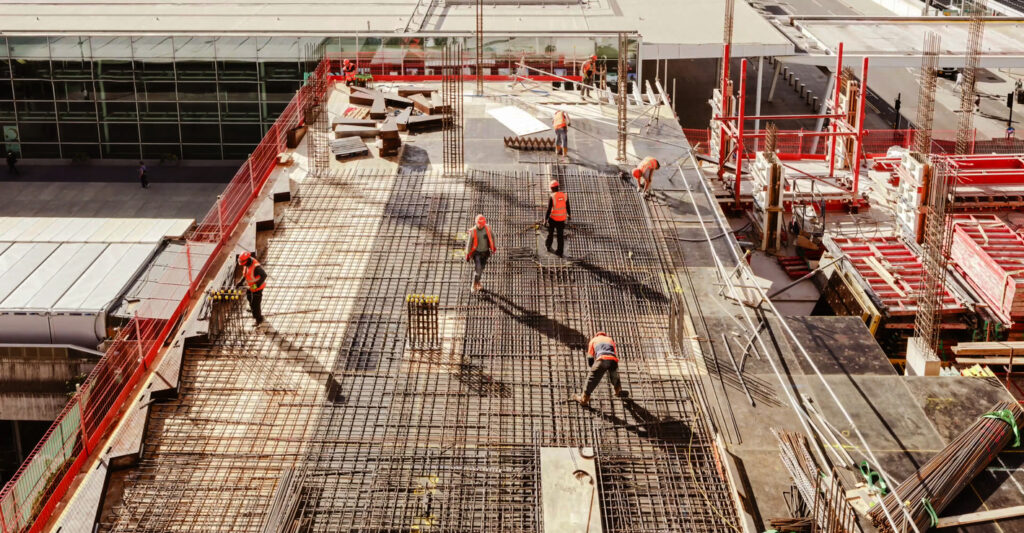 We are in a tough market for finding quality EHS talent. It's pretty easy to point out reasons for the current labor market being so tight but much harder to know how to overcome it. Let's look at a couple of causes for the limitations on available talent and move on to how to succeed in spite of the short supply.
The Current EHS Labor Market
The value and associated need for pro-actively manage workplace safety and health has become clear to employers over the past several decades. Investment in Environmental Health & Safety positions continues to increase by businesses across broad industry segments.
According to the Bureau of Labor Statistics, U.S. OS&H positions are projected to grow at a 7% average annual rate over the coming years of 2020 – 2030. The projected growth rate translates to approximately 8,800 additional positions / year nationally. Simple math produces an estimated employer demand of 88,000 new OS&H professionals over the coming decade.
The most recent National Institute for Occupational Safety & Health, NIOSH, study on safety related education provides some insight into the supply pipeline of available safety professionals. Total graduates from all OS&H related disciplines during the 5 year period of 2011 – 2015 was 12,000 graduates. Simple math reveals an average annual graduation rate of 2,400 OS&H graduates / year.
Contrasting the projected demand for OS&H professionals with the average annual supply of OS&H professionals may shed light on why the current EHS labor market is tight. BLS data projects a demand of 8,800 position average adds / year while NIOSH data shows a supply of 2,400 average graduates / year. There is a potential 6,400 shortfall in available OS&H professionals / year as we look forward.
Recruiting EHS Professionals
How do you overcome a tight market supply for any professional?
The levers you should pull to attract quality talent of course apply. Competitive pay, benefits, culture, and opportunity will play a big role in how attractive your position will be to candidates. All employers are competing with these tools for the prospective employees. We're not going to dwell upon these fundamental employment elements as they are foundational to all positions whether Safety Professional related or otherwise. In short you probably already know to carefully evaluate all of these elements for all recruiting.
What can you do with recruiting that is unique to Safety Professionals?
There are a few actions that if sustained over time will greatly improve your ability to source and hire EHS Professionals.
Define the Position
As a company that specializes in Safety Staffing and Recruiting, we see major gaps in published job descriptions and actual employer expectations All-The-Time. Safety related positions are very diverse and the professionals who fill them are not a one size fits all solution. It is critical that the recruiting function do the work to understand the role, what's required, what's expected and the associated qualifications that will make a candidate successful in the specific role.
Network
It's a cliché because it works. The safety community can be a tight knit circle and there is no better way to find good candidates than a strong personal referral from someone with knowledge of a candidates past performance and capabilities. Interact with safety related trade organizations and social media boards to both publish your organization's priority on safety and advertise career opportunities.
Include Experience/Experts
By this we mean someone with expertise in the role as defined actively participates in the recruiting and interviewing process. Including a subject matter expert in recruiting accomplishes two major objectives. First, you minimize the risk that the candidate cannot perform up to their resume. Second, you put your best foot forward as an employer when you can "talk shop" in a meaningful way with recruits.
If you actively work the three bullets above in concert with a sound foundation of good employment benefits as described, you will improve your performance with EHS recruitment for your team.
You're not alone if you've read this post and feel that the principles make sense but you don't have the time or resources to pursue making sure you accurately Define the Position, Network, Include Experience in Recruiting and cover all the employment fundamentals that you have to for all your positions.
How ResponsAble Helps With EHS Recruitment
ResponsAble Safety Staffing has been successfully filling a wide variety of safety roles, writing Position Descriptions, Networking with Safety Professionals, and employing Experienced Safety Professionals for over a decade. Our team of knowledgeable Safety Staff Recruiters and Safety Project Managers will provide any level of service you need staffing a temporary role, placing a temp to hire or serving as a turn key Direct Hire Placement Recruiter.
Please contact ResponsAble Safety Staffing for any safety related staffing need.