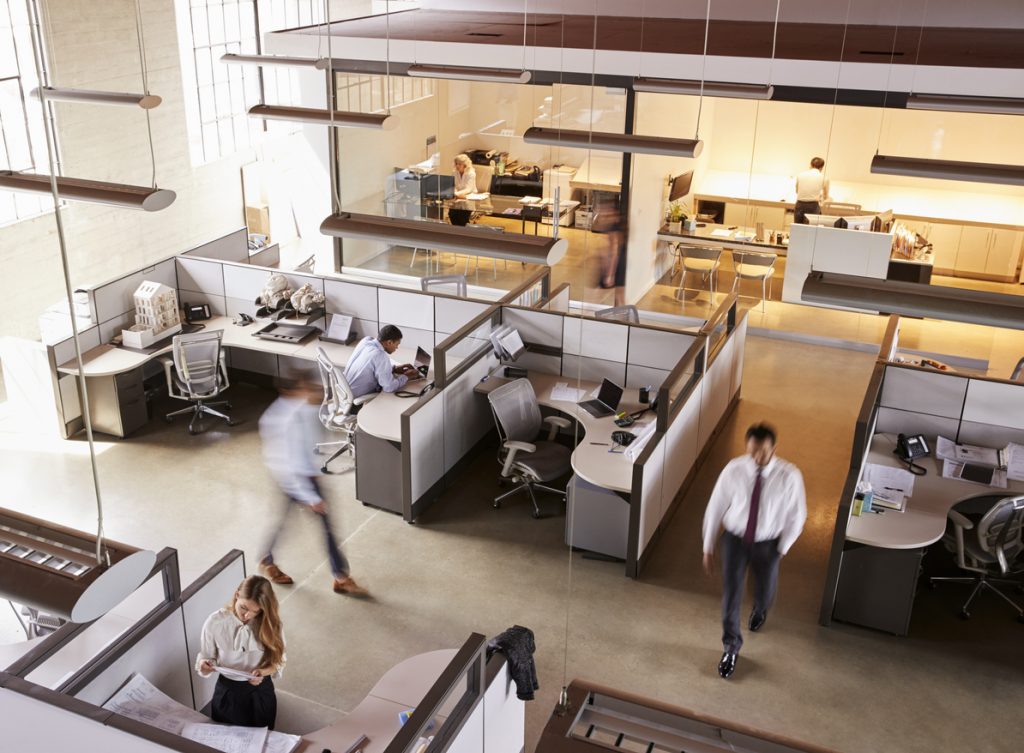 For most employers, the bulk of safety emphasis goes toward the shop floor, production, manufacturing, etc. Machines moving products rapidly around human beings just demands our collective prevention attention. But what about the office?
We tend to look at the office environment long enough to see everybody's going home with all their fingers and toes; it's all good.
It's Not All Good; They Slipping, Tripping and Falling All Over the Place
The Center for Disease Control, CDC, reports office workers are up to 2.5 times more likely to suffer an injury from a fall than non-office workers. What?!?!?
Yep, office workers get lulled into safety complacency just like anyone will when they don't recognize the hazards. There are many potential slip, trip and fall hazards in a typical office setting.
• Wet or slippery floors
• Objects on floors such as open drawers, electrical cords, carpeting, items left in walkways
• Poor visibility or lighting
• Use of furniture in place of a proper latter to reach elevated items
Carpal Tunnel Syndrome anyone?
If your office workers are careful to avoid all those slip, trip and fall hazards, how are they doing with the long hours on the computer?
Bureau of Labor Statistics, BLS, data reveals musculoskeletal disorders, MSD's, account for over $ 15 billion in worker's compensation costs annually.
MSD's are associated with many of the type of activities common in office work.
• Sitting still for long periods of time
• Poor posture for long durations; improper ergonomics
• Repetitive small motor movement such as typing
• Lack of work breaks
Lifting Not So Heavy Loads
Poor lifting technique can lead to injury even with relatively light loads. The act of lifting is intrinsically hard on our back, neck and shoulders especially if we use improper form. Additional risk comes for people who are not physically fit or have prior injuries that may re-occur with even a small strain.
Common causes of lifting injuries
• Lifting something that is too heavy
•Not asking for help
• Bending from the waste instead of squatting and using legs
• Grabbing with finger tips
• Twisting while carrying a heavy item
The risk factors described above are by no means an exhaustive list but simply some highlights to raise awareness around office safety. The injuries and risk associated with the office environment just don't tend to get our full attention when stacked up next to heavy industrial settings; but it should.
Put the same Safety, Health and Environmental zeal into protecting your office workers as you do for any employee. Make sure your training and accountability for the office staff is on par with any other role but match the curriculum and expectations to the office threats.
Ensuring your office operates safely is right for your employees and right for your business. If you want a safe plant, you need a safe office.

Subscribe To Our NewsletterJoin our mailing list to receive the latest news and updates from our team.