Employers, we help you get the job done.
We go beyond job titles. We match specific safety personnel to specific safety staffing needs on a per-client and per-project basis. With ResponsAble, you're getting a contractor with years of experience working exclusively in safety.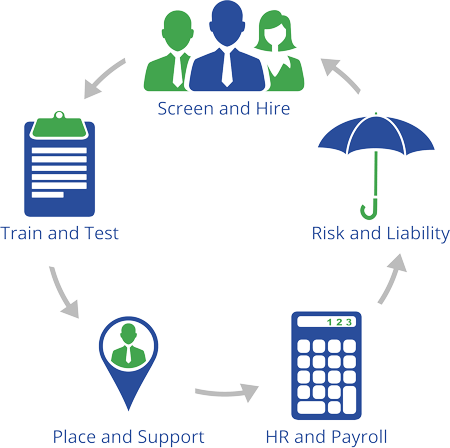 The Difference Is In the ResponsAble Process...
We don't just have a list of services, we provide a complete recruiting and fulfillment process. A project manager is assigned to your project and we work with your team to fulfill the required positions with the qualifications and experience you need for the job.
We take care of the onboarding
We ensure all of the appropriate credentials
We put them on our payroll saving you administration and processing
We even cover the workman's comp and payroll taxes.
Then, we hand deliver them to your job site. Our Goal - to be an effective extension of your team.
Our Secret Weapon: A Continuously Growing Database
We do not wait for the next job to start hiring. We recruit 52 weeks of the year to ensure that our database of quality employees is growing so we can help you grow.
This ongoing stream of talent allows us to supply experiences employees - on demand.