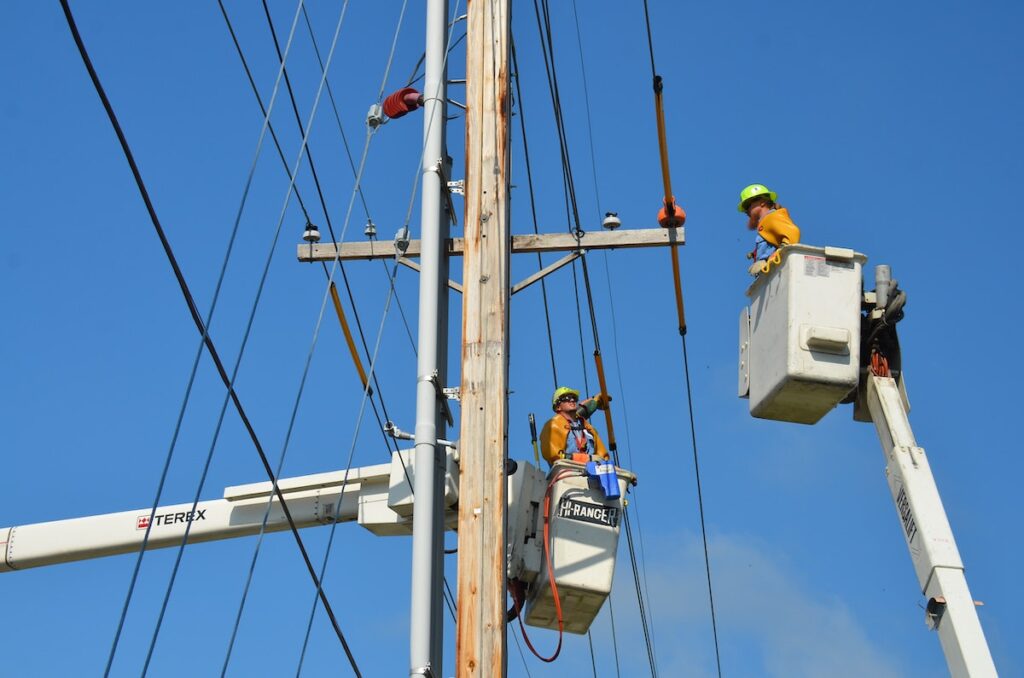 In 2022, the Power and Utilities Industry will continue to forge a path towards cleaner and more reliable energy sources. As in all business, many challenges are ahead for the this specific industry such as:
Boosting Clean Energy
Ensuring Reliability and Resiliency
Maintaining Security
Keeping Costs down
One of the first steps to tackle any of these challenges is creating a culture of safety on jobsites for all tradesmen and crew. We thought it would be helpful to answer a few questions individuals may have about this ever advancing industry and how ResponsAble can ensure safety and success all year long.
Within the power and utilities industry, what are some specific safety needs that are present on jobsites?
Current needs on job sites are for Safety Technicians to provide safety oversight, observations and recommendations for field work. Field work includes construction projects and maintenance work. The majority of construction and maintenance work includes Transmission and Distribution facilities. The good news is ResponsAble also supports construction and maintenance of Power Generation facilities.
What is required to have a safe job site in the Power & Utilities Industry?
Many factors go into creating a safe work environment. Here are a few key things to consider:
Management support of a safety culture.
Experienced field safety oversight of work environments.
Appropriate tools, personal protective equipment, PPE, and safe work conditions.
A well trained workforce.
What jobs can ResponsAble supply for the Power and Utilities Industry?
Safety Technicians
Safety Managers
Observers
Inspectors
Utility Locators
Do these positions require specific skills, experience, or certifications?
Yes. COSS, CSST, CUSP, OHST are certifications that may be required for various jobs plus 3 – 5 years of relevant work experience is a standard requirement. Occupational hygiene safety technician experience accompanied by an OHST certification is also a common requirement.
What is the future for safety and the Power and Utilities Industry?
Power and Utilities looks to be a promising industry for investment for years to come. Fossil fuels are under pressure to upgrade their infrastructure for environmental compliance. Renewable energy sources such as solar and wind are emerging market segments. One thing is for sure, when it comes to finding qualified and certified employees for these jobs, ResponsAble is the answer.
How fast can ResponsAble fulfill the demand for safety jobs in the Power and Utilities Industry?
ResponsAble is a leader in sourcing and deploying experienced safety staff for the Power and Utility market. It is ResponsAble's recruiting process coupled with our large database of pre-qualified staff that keep us as the most effective staffing resource for safety in the Power and Utilities industry.
Why should companies use ResponsAble for their safety staffing needs?
ResponsAble is the leader in providing experienced safety personnel to industry. It is ResponsAble's recruiting process coupled with our large database of pre-qualified staff that keep us as the most effective staffing resource for safety personnel.
ResponsAble is distinct from typical staffing firms in that we specialize in safety-related positions and our entire staff is experienced with what the client needs from the employees we provide. ResponsAble's recruiting team is made up of experts in qualifying, assessing and maintaining top quality safety related employees. In addition to our team of recruiters, ResponsAble also employs dedicated project managers to provide point of contact and field coordination for the labor we provide on your job or project.
ResponsAble Safety Staffing maintains a large pool of qualified safety professionals to support the needs of the Power Utilities Industry. From Safety Managers to Safety Technicians to General Labor, ResponsAble provides the qualified skills for successful and safe power industry jobs. Our temp to hire solution has proven an effective way to recruit higher-level positions like Safety Managers and Directors.
Learn more here: https://responsablestaffing.com/power-utilities-safety-professionals/