As the medical community and civic leaders urge only essential personnel to work, you should ask, who are essential employees?
Safety professionals are high on the list.
Industrial companies and their suppliers are essential businesses and have remained in operation since the outbreak of the Coronavirus. Due to the stay-at-home order issued by the Governor, most currently scheduled turnarounds have been pushed out to later this year. The disruption of the Coronavirus has brought new and unexpected needs to the businesses we serve. Being up for the challenge, ResponsAble has been a source of essential staffing for our clients:
It's important that we keep our distance from people, but not from safety. An unintended, costly violation can make the current challenging situation worse, threaten the safety of your workers, and negatively affect the reputation that you've worked so hard to build. Here are three ways ResponsAble helps you hire qualified, capable staff:
We're a part of your industry so we understand the regulations that you're responsible for maintaining.
We handle all the details (hiring, training, payroll, support and liability) so you can stay busy ramping up for your next project. 
On-demand safety staff. We know you need experienced safety professionals (and backups) that are just a call away when you need a position filled.
We take safety seriously.
Over the past several weeks, we have worked to meet the needs of a changing safety climate and needs. Here are some positions we've seen an increased need to recruit and supply: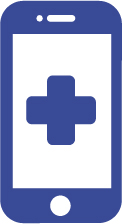 Health Screening Personnel
We've gained experience in supplying Health Screening Personnel over the past month, and now have the capability to supply Health Screening Technicians to your job sites. Here's how this position can help:
The Health Screening Technician may be responsible for assisting the Client with policies and procedures that promote a safe and healthy working environment. May be capable of performing assignments of limited scope and complexity following the direction of an assigned Client supervisor. Health Screening Technicians can promote safety and health by performing temperature screening for personnel, completing CDC questionnaires based on CDC guidelines, and directing personnel for any advanced medical attention. Health Screening Techs are also knowledgeable of CDC guidelines for Personal Protective Equipment (PPE) and other applicable standards.
Industrial Laborers
We also have a database of Industrial Laborers available for your specific projects.  Industrial Laborers help prepare and maintain a site by cleaning, loading, unloading, and transferring of materials to where they may be needed on a work site. These workers have a valid Basic Orientation Plus and TWIC. Each laborer is screened to ensure a strong work ethic, strong mind and strong body.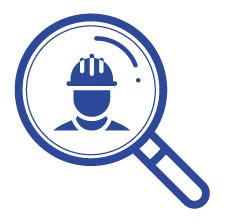 Permanent Positions
ResponsAble can source Direct Hire and Temp-To-Hire employees for our clients.
With our Direct Hire service, ResponsAble Safety Staffing agrees to recruitment services, through the provision of resumes for candidate evaluation, in support of our Client's stated intent to locate, identify and potentially hire candidates as full-time employees. Contact us for more information, including pricing.
Our ResponsAble Temp-To-Hire services include contract employees whom are assigned to a ResponsAble Client with the negotiated intention of "temp-to-hire". The temporary employee must work for a Client as a Contract Employee from ResponsAble Safety Staffing for a total of amount of consecutive verified hours before becoming eligible for hire by Client. It is at our Client's discretion to determine if and/or when they may choose to convert the Contract Employee once eligible for conversion. It is also at the Contract Employee's discretion to negotiate the terms of their offer for hire by Client and acceptance or refusal of hire offer by Client. Contact us for more information, including pricing.
We specialize in all the work and details that you don't have time for when you need additional safety staff. Give us a call today for a free needs assessment to find solutions for safety measures such as health screenings of your workers before entering a jobsite, or simply recruiting qualified safety personnel. Let us know how we can help at (225) 753-1909 or John@rasafetystaffing.com.