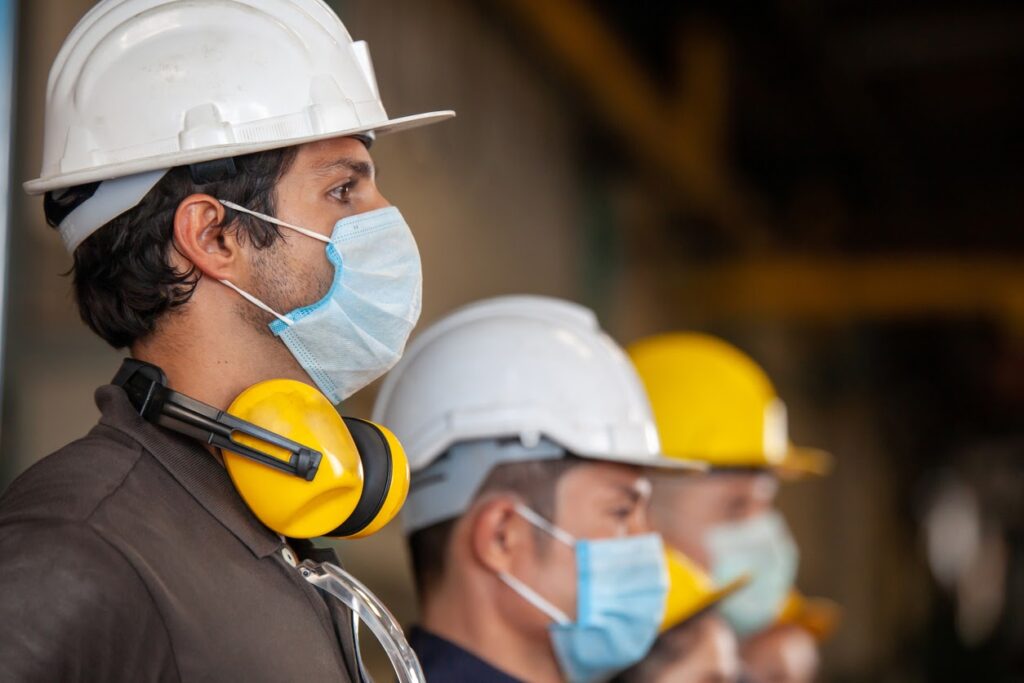 This holiday season is a much-needed distraction from the curveballs of 2020. Decorating the house, hosting family members, purchasing gifts, and working out the logistics of how you will be celebrating this year can cause any employee's mind to wander during work hours. From a safety perspective, it's worth considering how these issues affect workers on the floor, on-site, on the road, or at home.
Holiday Fatigue
Fatigue can hit hard during the holiday season. Extra tasks like decorating the house, staying up late to binge all your favorite Christmas movies, fitting in your holiday shopping before/after a shift, etc. can all contribute to fatigue, which can become an issue whether you're engaging in high-risk work or not.
As a result of this extra fatigue, injuries, and major safety oversites can occur. So, although fatigue is a complex issue that lacks a single easy solution, it might be a good idea to consider longer breaks or alter work schedules to help compensate for seasonal fatigue.
Ladder Safety
Ladder use increases at home and at work during the holiday season. It's important to provide a refresher on ladder safety. For example, people should ensure the ladder's stability before use, keep three points of contact at all times, and never place a ladder on a surface other than the ground. It's also worth mentioning that decorating is much easier and safer to do if the task is not left to one person. That's because they might be more inclined to rush or ignore the need for three points of contact in order to carry bulky decorations up the ladder.
Electrical Safety
With decorating comes new electrical challenges around the office or at home. Electrical fires and burns are always a concern during this time of the year. Electrical incidents are usually due to the misuse of older decorations with faulty fuses. Ensure that your decorations are still in good shape and that they aren't overloading your sockets. Employees should also be reminded of the importance of unplugging decorations before leaving the office or going to sleep in their homes.
Slips, Trips, and Falls
We spend the majority of the year without holiday decorations so it can be easy to forget they're there. Don't let your decorations become a tripping hazard and make sure they are properly and securely hung.
Depending on the weather, ice can be a big slipping hazard. Always be aware of your surroundings when you step outside. Snow, ice, and rain are the main culprits, especially because they're coupled with shorter, darker days that make it easier for people to miss or misjudge a step when walking outdoors.
We all want our holiday season to be accident-free. Be proactive in your safety measures and remind employees of seasonal safety tips. At ResponsAble, we believe having well-trained, high quality, experienced safety professionals on a job site is the best way to cultivate a positive safety culture. Give us a call at 225-753-1909 to talk with us about your upcoming projects.

Subscribe To Our NewsletterJoin our mailing list to receive the latest news and updates from our team.