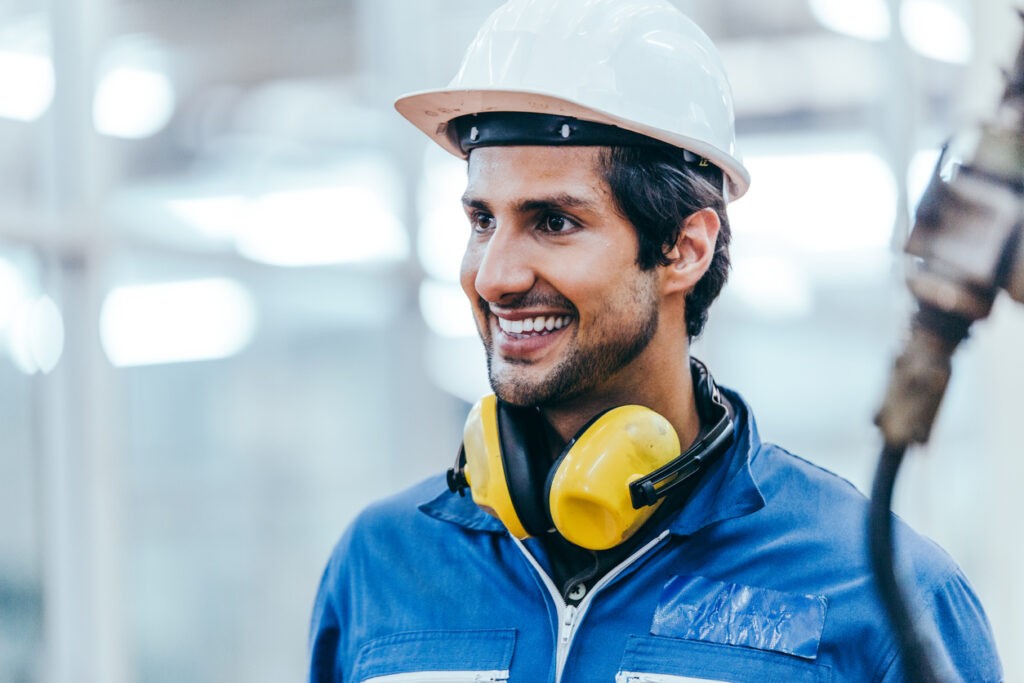 With the pandemic seemingly coming to an end, there's no doubt it's brought a significant amount of strain to the majority of job markets. Layoffs and furloughs left people jobless and searching for a way to get back on their feet. Even without a global pandemic, it's hard to get recruiters and employers to notice you. With an influx of job seekers, it's even more difficult to stand out.
We put together a few suggestions and tips for those of you looking to land your next big job!
The Job Search
Before you get the job, you have to find a way to make recruiters notice you.
Update your resume. Many industrial labor jobs involve specialization. It is wise to make sure to include information about certifications for the following:
special equipment
machinery
vehicles
software applications or devices that are utilized in your industry or field.
These can be listed in a separate category on your resume or weaved into different descriptions of your work experiences. It is important that the recruiter knows you are qualified for the job you are applying for.
Don't forget to emphasize your accomplishments. Working within an industry, you may not have access to specific numbers to showcase your growth. Often the inside jobs are about improving productivity, reducing costs, optimizing processes, and saving time. Think about your specific actions at previous jobs and how the result changed the bottom line. Include that action and result statement in your work experience section.
Your resume doesn't have to be an artistic masterpiece, but you want to make sure that it is easy to read, and that important information can be found quickly. List your most recent work experience first with bullet points to describe job responsibilities and key areas of expert industry knowledge.
How to Land a Job Interview
You've got an interview and now what? We all know first impressions can be tough. Follow these tips to ensure success.
Polish up on your interview skills. In the industrial field, communication is key. Truthfully, no matter the job, communication is always essential, but it is the top priority when safety is involved. Over-communicating is always better than not saying anything at all. Effective communication shows you can verbally problem-solve with other team members. Having strong communication skills will lay the foundation for a successful interview and a successful career.
Show the recruiter what you know. Employers want to hire someone who has an interest and aptitude for the technology involved in their field. Conduct some research prior to the interview so that you have an idea of what you are experienced in from previous jobs, and even if you might not know the technology or equipment used, then show a great desire to learn it. The desire to learn new things can send employers a message that you have long-term potential.
Show up on time. If you are early, then you are on time. Arriving 15 minutes early to an interview, or a new job, is a good way to show your future employer that you are dependable. Industrial jobs can be large so there is minimal supervision. Supervisors need someone who is accountable and excels on with little oversight. Dependability is something to constantly strive for and is a trait that will carry you far in life and in your career.
Day 1 on the Job
Your search has come to an end and you landed a new job! Start your first day on the right foot.
Teamwork and kindness go hand-in-hand. People will always want to work with someone who is a team player. Don't become that employee that no one wants to work with because you can't learn how to solve a conflict in a respectful and calm manner. Small kindnesses, such as saying "Good morning", can go a long way. Always be the employee to step up and offer help. These things can go a long way to promoting a productive work environment.
Be active and proactive. Do what you say you are going to do and take initiative. Make sure you know yourself and your strengths so you can accurately say when you are going to get things done. One of the most important things you can do as a valuable employee is follow through on work commitments. Get your tasks done in a timely manner, but make sure you aren't sacrificing the quality of your work just to get things done. If you get your tasks done early, be proactive and take on additional responsibility. The willingness to take initiative shows employers that you are self-motivated and truly care about your work.
A proactive person also stays on top of their industry. Technology and equipment are constantly evolving so it is important to stay on top of what's new. Knowing what you are doing and having the proper training are of the utmost importance to keep the job site safe and running smoothly.
Your perception is everything. If the job you have just landed is temporary or requires work that you don't particularly like, adopt a positive attitude from the beginning. Looking at only the negatives in your work can decrease your productivity. Adopting an attitude of success ensures that you are actively working toward the goals your boss has set for you. These experiences can be steps toward great career growth.
Need help finding your next job? ResponsAble has the resources you've been looking for. Apply for our open job listings and use some of these helpful tips.